Ivm de maatregelen is er vandaag helaas geen VekoDiner!!
Unfortunately there is no VekoDinner today!!
Tot volgende week!
See you next week!
Where:  

Zaal 100 (Amsterdam) 
Menu:
No food today!!!
Geniet… Bon apetiet!!
Let's feed the world:  Als iedereen zo zou eten, dan is er meer dan genoeg  voor de hele wereldbevolking, zijn we Bayer/Monsanto vrij en komt het goed met het KLIMAAT!
When everybody would eat like this, there would be enough for the whole wide world, we become free from Bayer/Monsanto and the CLIMATE will be fine!
Info enzo:
erik@vekologisch.nl
06-40755695 (st.VEKO)
Zaal 100: de Wittenstraat 100 (Westerpark),  Amsterdam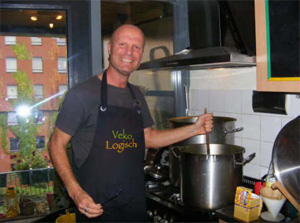 In verband met de nieuwe maatregelen sluiten we voorlopig om 20u
U kunt van 17.30-19.00 reserveren
We werken met de QR code